Signs similar to this appear in photos back to the early early railroading era and also, later in conjunction with elictric/pnuematic crossing gates as in the title photo. Is the conical finial on the sign post actually an automatically actuated bell?

A simple crossbuck from Leonardville, KS, for branch lines and rural areas.
---
Crossing Gates
---

From AARTs Images - Floral Park, NY

At the Jackson Michigan depot.

Automatic crossing gates - Dayton, Oh, from the late ninteenth century.

A crossing gate and switch control tower in Grand Rapids, Mi.

Crossing gates from Sartoga, NY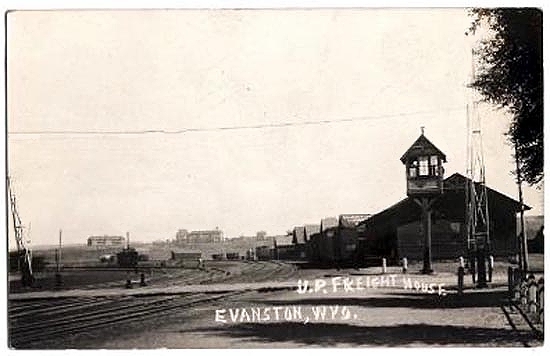 Crossing gates and control tower in Evanston, Wyoming